Publisher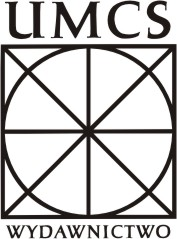 ul. Idziego Radziszewskiego 11, 20-031 Lublin
Budynek Biblioteki Głównej UMCS, III p., 
tel.: (081) 537 53 04;
e-mail: sekretariat@wydawnictwo.umcs.lublin.pl
www.wydawnictwo.umcs.lublin.pl
The journal is published by UMCS Press / Wydawnictwo UMCS. As a non-commercial e-journal it is financed in full by the Maria Curie-Sklodowska University in Lublin.
Please bear in mind that Cyrillo-Methodian Papers considers advertising, external financing and donations as options, however they do not affect the journal's aims and policies in any way.
The journal does not charge authors any fees for submitting, reviewing, processing and publishing their manuscripts.