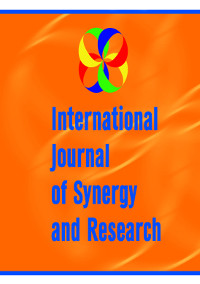 This journal aims to provide a multidisciplinary platform for the advancement of knowledge in the areas of services, engineering, business, management, education and social sciences in the area of synergy. Synergy seems to be the main expected factor of different business and/or social activities in nowadays, networked, electronic, interconnected, real-time, knowledge-based economy. International Journal of Synergy and Research is listed in the Cabell's' Directory of Publishing: International Journal of Synergy and Research on EconPapers We get the synergy and/or synergetic effect, when the effect of the whole is greater than the sum of the effects of the individual parts.
Points MNiSW 2015: 6
ISSN: 2083-0025
e-ISSN: 2449-8475
Submitted articles rejection rate : approx. 50%
Announcements
No announcements have been published.
Vol 5 (2016)